Scared, cold and hungry, and narrowly escaping the mean boys who had been chasing her, Allie cowered underneath the car , her tiny heart pounding, not sure what to do next.
Just then the meeting in the nearby building adjourned and the members of the board of directors headed out to the parking lot and their cars. The little cat was quickly spotted and the group quickly sprang into action, collecting a cat trap, a blanket, a pair of gloves, and food to use as a lure.
One board member lowered himself to the ground and slowly offered a bit of the food on his gloved fingers, then quickly grabbed Allie when she approached, holding her terrified and squirming body tightly as he extricated himself and her from under the car and gently securing her in the trap. Others helped him load the cat trap into the backseat of a car and cover it with a blanket to help ease her anxiety, and Allie was soon on her way to a life far better than anything she had ever known before.
What Allie didn't know, but surely her guardian angel did, was that the car she had taken refuge under belonged to a member of the board of directors of the local animal rescue center that had adjourned their meeting at just the right time.
Note - Based on a post by a Midwest rescue group... what a happy ending for one little stray kitty!
~*~*~*~*~*~*~
where the prompts this week are
Intent
and
Action
and for Wednesday Wit and Wisdom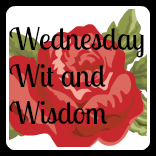 Drop by and share one of your stories with us!