I just couldn't resist using that kitty face as the photo for my
Pondering
post today. Except for the absence of a keyboard, that probably looks a lot like me when I am blogging. I've been known to make some funny faces when I am in thinking/writing mode... Papa Bear can attest to that. :-)
Do you write rough drafts of your blog posts and then refine them before publishing? I wish I could say I do, and I probably should be doing it that way. (I can sense some of you nodding your heads in agreement :-) It's fairly obvious that I write pretty much off the cuff, and more often than not I spot typos and grammatical errors AFTER I've hit publish, even though I try to proof it first. My eyes tend to see what my brain THINKS it wrote, and sometimes both are sadly mistaken. :-) The reality is that with working full-time I don't have a great deal of time and energy left over for any writing, much less polished writing, so blogging fills my need to string words together, without feeling compelled to achieve perfection.
Most often I can come up with an idea for my post fairly easily, whether it's based on a prompt or inspired by some event of the day. Then I usually hunt down an illustration on Google Images to inspire me (I know, shoot me... I don't have time to take my own, wish I did). I just think reading is more fun if there is something to look at. That's not necessarily true of quality reading, but readers of my "drafty" posts need all the help they can get. :-)
Once I've got the post set up, title chosen, and photo pasted in, I'm ready to write... then I put my fingers on the keys and let them roam at will. Rarely do I have a "beginning-middle-end" in mind, with me it's more of a "let's get started and see where this goes" process. Admittedly, sometimes my train of thought derails before the station, but that has resulted in some interesting stories too. I write very much like I think and speak... scattered thoughts and broken phrases coming from all directions. A little of this and a little of that, and fingers-crossed that the end result will be readable.
My mind can take me anywhere from simple child-like tales to a walk on the dark side of life. Sometimes I spew deep thoughts as if they were words of wisdom, other times I just play with a post and let it fall where it may. Rarely do I go back and re-organize structure, paragraphs and thoughts, though I realize if I was going to attempt writing with the intent of publishing refining my rough draft would be essential.
The fact is that when it comes to things like writing and conversation I prefer spontaneity... think it, write it, share it - and hope for the best! Many of us have noted that the posts we feel are our weakest are often the ones readers like most of all, and the ones we labor over intent on perfecting will get little or no notice. Maybe it is true that we are our harshest critics.
I'm done drafting this post now... it's taken me less than thirty minutes, start to finish. I'll run spell-check (and argue with it over words like thru instead of through, which looks like throw to me). Then I'll do a quick preview to make sure the paragraphs aren't running together, add the appropriate links, and call it done. In this case I'm actually writing ahead of schedule so it will be saved for the scheduled Thursday morning Pondering with Brenda. If I'm not participating in a blog-hop, or am already late for one... I just hit the ol' publish button... and THEN take a good look at it and see how it came together.
Silly me... not the tidiest way to do things, but definitely me being me. What you see is what you get, please pardon my errors and mangled sentences that make you scratch your head. I assure you that sometimes I don't even know what I meant to say! The fact is, that for the most part I just write for fun, for the therapy it provides, and for the joy of sharing my thoughts with you, and with that being the intent, publishing in rough draft form seems to work out pretty well! :-)
I'm linking up with Brenda at
BYG Adventures
today, where the word we are
Pondering
this week is "draft"...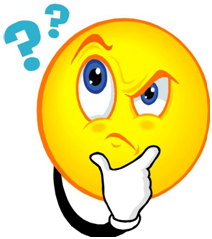 Head on over to Brenda's place and see what others are
Pondering
today!