Today I'm
Pondering
with Brenda at
BYG Adventures
, where the writing prompt for this week is "catch". Here's my story...
Mina stood on the back porch wrapped in an old quilt, cradling a cup of steaming coffee in her hands. It had been six months since her husband Chase had lost his battle with cancer, and she missed him so much at times like this. She remembered all the nights they spent snuggling together on the porch swing, gazing up at the stars and making wishes for the years to come.
On warm summer nights Chase would bring out his guitar and sing to her...
Catch a falling star an' put it in your pocket
Never let it fade away
Catch a falling star an' put it in your pocket
Save it for a rainy day....

Tears begin to trickle down Mina's cheeks as she realized that none of those wishes were every going to come true. Heartbroken, she headed back inside the house and closed the door behind her. She knew that staying busy was the key to not drowning in her sorrow; if she let her mind wonder off, the pain became too much to endure.
Mina returned to the difficult task she had started earlier that day, packing up Chase's clothes so she could take them to the Second Chances charity store in town. Every shirt she pulled from its hanger brought sweet memories. She held each one close to her face hoping for some lingering scent of the man she loved.
The red flannel shirt was one of Mina's favorites, nothing lit her passion like the sight of Chase wearing it. He knew that and often teased her that she was more enamored with the shirt than him, and that maybe any guy in a red flannel shirt would do. She would laugh and tell him that was impossible, no one could ever warm her heart like he did.
As Mina slipped the red flannel shirt from it's hanger and folded it in half to fit the big cardboard box, something fell from the pocket, and landed on the hardwood floor. Surprised, she bent over to see what it was.
A small velvet box laid at her feet. Mina had never seen it before. Puzzled, she picked the box up and opened it gently. Inside, she found a ring made of shining silver with two intertwining loops that came together in the shape of a star. In the middle of the star was a sparkling diamond. Holding it up to the light, Mina discovered that the inside of the band was inscribed with words that said simply... "Never let it fade away."
Mina slipped the ring on her finger, not surprised to find that it fit perfectly. Chase must have been planning to give it to her for their tenth anniversary that was only a few weeks away. Mina knew that in finding the ring now, Chase was letting her know that the love they shared would last forever. She closed her eyes tightly and could almost envision him standing there smiling. She could feel him close, and knew at that moment that she was going to be ok.
~*~*~*~*~*~*~*~*~*~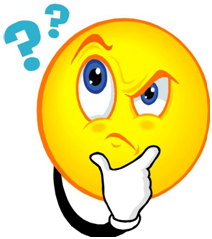 Head on over to Brenda's place and see what others are
Pondering
!