Today I'm linking up with Brenda at
BYG Adventures
where the word we are Pondering this week is "match"...
It was plain to see that they belonged together... the ideal couple... the perfect match; and they agreed that the match was made in Heaven. They were so very much alike in what they liked and what they didn't, what they believed was right and thought was wrong.
Still, he didn't share her love for sushi, which he jokingly referred to as bait; nor did she share his love for hunting critters, though he taught the former hippie child to handle firearms, and both took pride in her being a surprisingly good marksman.
Nearly all their off-work time was spent together, they wouldn't have it any other way. He made her laugh, like she did him, and he held her close on the rare times that she cried. She loved him more than he had ever been loved before. Together they faced the days and ups and downs of life, and couldn't imagine doing it without each other.
It felt so comfortable for both of them; they fit just right, like a pair of worn blue jeans. There were no cross words like relationships of the past, no quibbling over silly things like toilet seats or folding towels. They both knew life was too short for spending it upset and angry, when you didn't know from one day to the next how much time that God was going to give you.
But the best part, they agreed, was that they'd found their way to each other later, after each living several chapters of life on their own. They often joked about how long they would have lasted if they had they met and married early when she was stubborn and often angry, and he was not the mellow guy that she knew now.
They figured God knew exactly what He was doing when He chose to first refine them by fire and the tests of time, so that when He finally brought them both together they would indeed be the perfect match.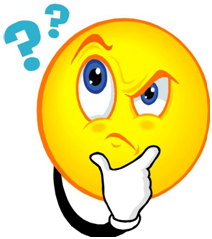 Head on over to Brenda's place and see what others are
Pondering
today!