Today I'm linking up with Brenda at
BYG Adventures
where the word we are Pondering this week is "monitor".
In my family the word monitor means just one thing, the thing you see pictured up there... a blood glucose monitor. My daughter's been using one since she was twelve; my niece started at seven. My father was in his 70's when one became a part of his daily life. I have many friends, co-workers and other loved ones that use them too. They are all diabetic, either Type I or Type II, and that handy little device up there tells them the level of glucose (sugar) in their blood.
Keeping blood glucose levels within near-normal range makes all the difference, not only in the quality of their lives but the length of their lives as well. Blood sugar too low can result in insulin shock that will ultimately lead to death. Blood sugar too high can cause a host of physical problems... like blindness, kidney failure, and decreased circulation in extremities which can lead to amputation. Very high blood glucose levels lead to diabetic coma that could also result in death. Serious business - scary stuff.
Blood sugar can usually be controlled by medication (either oral or injection), diet, exercise, adequate sleep, and stress control. Frequent monitoring, often more than once a day, helps diabetics keep their blood sugar levels in a safe range. That all sounds simple enough, but in reality it's a lifetime of vigilance... testing, medicating, regulating what you eat and when, and always being prepared for unexpected incidences of low blood sugar or high blood sugar. Being diabetic means knowing that if you cheat on your diet, and because your human you sometimes will, that you will pay for that indiscretion by having a reaction or just plain feeling crappy. This doesn't leave a lot of room for living off the cuff.
When you have a family member or close friend that is diabetic you learn to know the indications that they are experiencing low blood sugar or high blood sugar. You can tell by the way they look and they way they act. This means that you are always observant, trying to avoid potentially dangerous and life-threatening situations. It also means being able to keep your composure during diabetic reactions... knowing what to do and what not to do, and when you need to call for medical assistance.
I've been through it all with my daughter, the lows, the highs, the fears, the tears, the embarrassment, the hospitalizations, the depression, the frustration, and the anger at having your entire life revolve around the number on that little monitor up there.
Over 8% of the U.S. population has been diagnosed as diabetic, and millions more suffer from it but are not yet diagnosed. One would think that they could find a cure, but despite massive amounts of research and nation-wide annual funding campaigns, that's not going to happen anytime soon. Why? Diabetic medical care, medications, and supplies comprise a billion dollar industry, and they are not willing to go down without a fight. For those of us who have loved ones living with diabetes, that is a harsh reality that really stinks.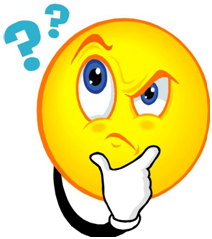 Head on over to Brenda's place and see what others are
Pondering
today!