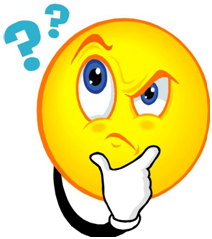 Tonight I'm taking a bit of time out from the A-Z to write a post for Brenda's weekly writing prompt "
Pondering
". She's been on hiatus for awhile, but is back with a wonderful new blog called
BYG Adventures
and "Pondering" has returned! Her writing prompt for this week is "mug"...
Perhaps I am a mugwump, one who doesn't align themselves with one side or another when it comes to matters of politics or any other subject. It's not that I am a fence-sitter, unable or unwilling to decide which way to go, but rather that I don't let group mentality lead me into places I don't belong.
I have my own mind, beliefs, and system of values, and I'd much rather think through things and evaluate them on my own than have someone, or worse yet some group, tell me what I out to think and be.
God gave us a mind for discernment, and a heart to lead is in the right direction, and too often I've noted that groups tend to go astray.
So you may call me a mugwump, I'll wear the title gladly; I'd much rather be a mugwump than a puppet in the play.
~*~*~*~*~*~*~
If you'd like a break from the ABC's stop over at BYG Adventures and link up a mug post, or even a mugshot of your own! :-)