Today I'm taking a bit of time out from the A-Z to join Brenda's "
Pondering
" at
BYG Adventures
, where the writing prompt for this week is "hop"...
When my two sisters and I were small, my mother instituted an Easter tradition that became a much anticipated annual event. In the days before Easter we would bring the box of Easter decorations out of storage, and sort thru it to find our Easter baskets and that wonderfully messy green cellophane grass. On Easter eve the baskets were lined up hopefully on the dining room table, while we went to bed filled with too much excitement to fall asleep easily.
We woke up early on Easter morning and ran to the dining room to find the baskets missing and replaced by little notes of Easter greeting, one for each of us, bearing a clue to where the next clue in the "treasure hunt" for our Easter baskets might be found. When we were young the clues were simple, as we grew older they became a bit more complex, but always Mom's The Easter Bunny's sense of humor came through. One of my personal favorites that has stuck in my mind ever since, read "The bunny backed into the heater and there he burnt his little seater" - a clue prompting us to search first the furnace and then the water heater in our basement, on which could be found "Clue #2". And so the hunt continued upstairs and downstairs, inside and out, as we located a handful of clues that ultimately led to our candy laden Easter baskets... hidden in such places as a closet, a toy chest, the oven, the clothes dryer, or under the bed. You can imagine how much more fun this was than simply waking up to find a basket of goodies waiting.
As we grew up and had families of our own we continued this wonderful tradition with our children, and to this day when they call to visit on Easter my son and daughter inevitably bring up the Easter basket hunts, and how they wish they were still small and could do it again! My daughter even used to do an Easter hunt for her then husband, replacing the basket with clever things like a tackle box laden with cookies, gift cards, golf balls, and such.
If there will be someone young or young-at-heart with you on Easter, and you have enough energy to stay up a little late on Easter eve, prepare some clever clues of your own and hide them around the house and yard for your own "Bunny Hop" on Easter morning. I promise you that the laughter and smiles generated as baskets are searched for and found will start your Easter off in a wonderful way that will be remembered and talked about for years to come!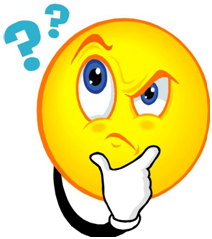 Now hop on over to Brenda's place and see what others are
Pondering
today!